Contact Us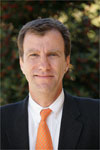 John Rubin
Albert Coates Professor of Public Law and Government
rubin@sog.unc.edu
919.962.2498
Areas of Expertise
Criminal law and procedure; public defender training; evidence; indigent defense; domestic violence; subpoenas
Profile
John Rubin joined the School of Government in 1991. He previously practiced law for nine years in Washington, DC and Los Angeles. At the School, he specializes in criminal law and indigent defense education. He has written several articles and books on criminal law; teaches and consults with judges, prosecutors, public defenders, and other officials in the criminal justice system; and manages the School's indigent defense education program. He is a frequent consultant to the Office of Indigent Defense Services, which is responsible for overseeing and enhancing legal representation for indigent defendants and others entitled to counsel under North Carolina law. In 2008, he was awarded a two-year distinguished professorship for faculty excellence. In 2012, he was named Albert Coates Professor of Public Law and Government. Rubin earned a BA from the University of California at Berkeley and a JD from the University of North Carolina at Chapel Hill.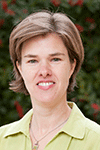 Alyson Grine
Albert and Gladys Hall Coates Distinguished Lecturer
agrine@sog.unc.edu
919.966.4248
Areas of Expertise
Criminal law and procedure; public defender training; evidence; indigent defense; domestic violence; subpoenas
Profile
Alyson Grine joined the School of Government in 2006. Prior to that, Grine worked for five years as an assistant public defender representing many non-English speaking Hispanic clients in Orange and Chatham counties. She previously served as a judicial clerk for Chief Justice Henry Frye of the NC Supreme Court in 2000 and Judge Patricia Timmons-Goodson of the NC Court of Appeals in 1999. Grine earned a BA with distinction from UNC-Chapel Hill, a MA in Spanish from the University of Virginia, and a JD with honors from UNC-Chapel Hill. She was honored with the School of Government's Albert and Gladys Hall Coates Teaching Excellence award for 2013-2014.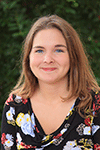 Brooke E. Bailey
Continuing Education Coordinator, Indigent Defense Education
bailey@sog.unc.edu
919.966.4227
Profile
Brooke Bailey joined the School of Government in June 2013. Prior to that, she worked as a corporate trainer for the North Carolina Farm Bureau Mutual Insurance Company and then as a residence director at North Carolina State University. Bailey earned a BA in English from Appalachian State University and an MEd in higher education administration from North Carolina State University.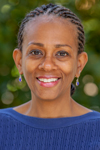 Austine Long
Program Attorney, Indigent Defense Education
along@sog.unc.edu
919.962.9594
Profile
Austine M. Long joined the School of Government in 2013. Previously she worked as the drug court coordinator for the Montgomery County Circuit Court Adult and Juvenile Drug Courts in Maryland. She has served as a project director at the National Drug Court Institute (NDCI) and an assistant civil public defender for the 14th Judicial District in Durham, North Carolina. Prior to that, she was in private practice for six years, where she focused on family, criminal, and juvenile law. Long received a bachelor's degree in business administration from Towson State University and a JD from the University of Baltimore School of Law.